Senior Design

Contact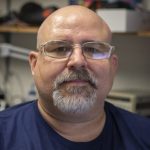 Ken Premo
261 Glenbrook Road
Castleman, Room 126
Storrs, CT 06269
Phone: 860 486-2255
Contact: kenneth.premo@uconn.edu
Senior Design
We specialize in supporting Senior Design Projects!
The capstone project is an excellent opportunity to become familiar with methods and techniques commonly used in industry. We have decades of experience working in Industry, and can point you in the right direction.
Making it work on the bench is only the beginning. Take your project to the next level. Ask us how we can help.
Bring ALL your questions and concerns. There is no such thing as a stupid question. We want to help!